According to the research, by 2020 more than 42 % of the global workforce would go mobile. It is due to the visibility of operations and benefits to the business. Mobile apps have now become the most crucial part of an enterprise of flora and fauna.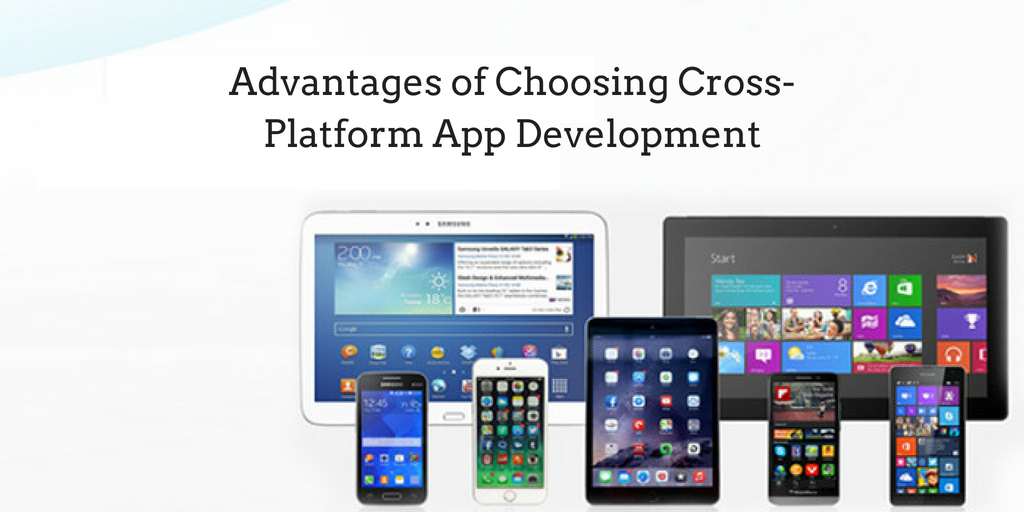 In past mainly cross-platform app development was chosen because the client had a rush to be on the app store whereby business didn't allow decent investments. But with the cross-platform clients can have apps development with less price and developed within a month. Many tech enterprises and developers communities joined with cross-platform firms to make successful frameworks and tools for the long run.
Let us drive to major advantages of Cross-Platform App Development:
Rapid and Cost-Effective App Development
Once the code is developed it can easily be used for another platform that helps the developer to rapidly build mobile apps like ever before. With more and more use of mobile users are in need of multiple mobile platforms so it becomes essential for an enterprise to invest in app development. And that will definitely add to the budget for mobile. But with cross-platform Android app development in Melbourne, investment cost gets lower and a user will have multiple platforms at a low price.
Easy Integration
Integration can be effectively achieved; whether database or apps are hosted on an on-premise server or on a cloud. It increases data centralization as well as enhanced app linking with backend database with more collaboration. Apps development is much faster when a single script is developed which makes combination much easier. It leads to exchanging information amongst cross platforms.
Availability of Better Plugins
Applications can be customized to a large extent as per need with the help of plugin libraries. Better plugins boost up the speed of processing the mobile app development along with the operating system, third party and enable developers to add more features to an app by leveraging the feature of the device. It facilitates by reducing bugs and low-speed error while navigating to different platforms.
Sameness and Uniformity
When the goal is to target a huge audience who could be using Android, iPhone and Windows phones, the app would have been made separately for all different platforms. Here comes the entry of cross-platform, as with all technologies it is easy to implement along with a better outlook for app development.
Even it is inconvenient for customers to use different methodologies to access the same app in different mobile apps. They will rather choose a simple, easy-going, one that looks and feels the same on both devices.
Fewer Niche Skills
With cross-platform app development, you expedite productivity as you don't have to go long to look for different skills. Developers with some expert skills can easily work with different frameworks with single time-code development and can utilize time for other major works. It also encompasses a certification program that helps to hire a qualified developer for app projects. It also helps to choose one of the best app development Melbourne for overall mobile application.
Cut out the Mass Development Process
To cut down the app development overall process and time, smart developers use cross-platform frameworks that save almost half of the time as compared to other development tools. This results in the rapid development of the same application that may take more than 2 months too for different platforms. Be ahead of your competitors by choosing the cross-platform in half cost and time.
Easy to Implement
Along with easy and quick apps development, it also becomes easier to sync updates across all mobile platforms. So, utilization of resources you are aware of by translating them onto different platforms. The easy implementation also results in easy usage where is o complex structure to go for while switching to another device.
Over to You
Henceforth, above are some solid reasons to choose cross-platform more ahead to switch your choices by understanding the uses and implementation of its frameworks and tools for mobile app development for any platform. For rational souls believing to save money and time while building an app development, opt for the best option available.