The rise of e-commerce in Australia has been accelerated tremendously with the introduction of Shopify in the region. Shopify is one of the world's most popular platforms for e-commerce websites, due to the end-to-end cohesive functionality it offers people from different backgrounds.
With the introduction of Shopify Plus, their premium offerings for larger companies, they have made it easier for companies to speed up growth, drive customer engagement, and customize Evert aspect of your store. Even better, the advanced tech that Powers Shopify Plus also makes it easier to focus on creating a fantastic store, and leave the back-end to them.
This article will show you some of the best performing Shopify storefronts in Australia, and the secret behind their apparently overnight success. Each one of the companies on this list has that special something that makes their store memorable and results in scores of loyal customers. In the end, that is the secret to long-term success and ensuring that customers keep coming back for more.
Cultiver is a company that aims to make high-quality, elegant lifestyle products accessible to everyone. The brainchild of Nicole Sullivan, who envisioned offerings of a curated set of tested items, that elevate the routine lives of people and bring a little more oomph to everyday life. This landmark way of thinking has resulted in the incredible success of her company, and their great quality linens and textiles have become wildly popular in the country.
What you can learn: Focus on adding value to people's lives, instead of just the first sale. Over time, this experiential-based approach will result in fanatic customer loyalty and engagement.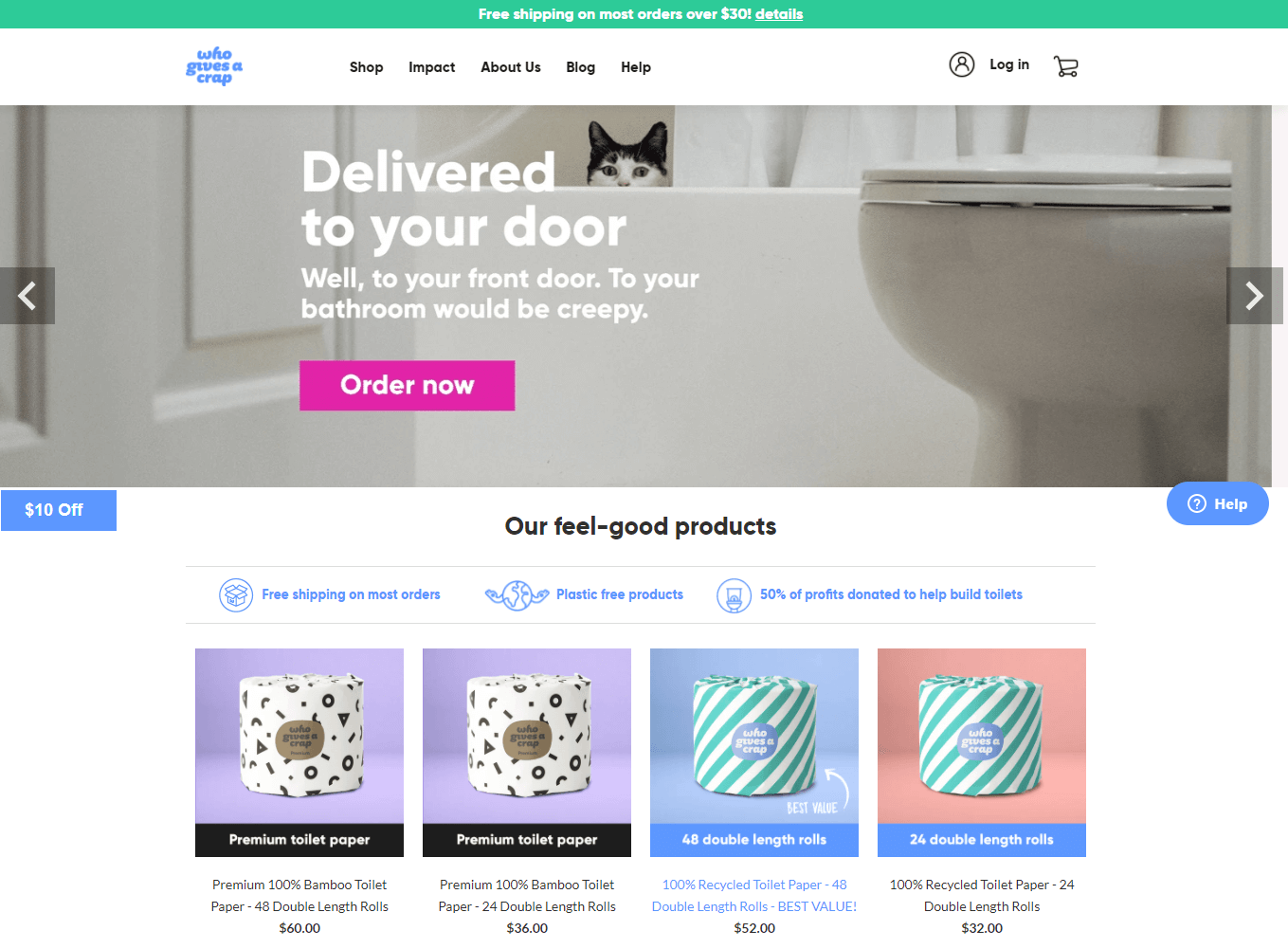 Chancing upon a region of life that is not often spoken about in real life, and transforming it into a talking point is how Who gives a crap have made their name. They make sustainable toilet paper, something that everyone needs, but not everyone thinks about. They make 100% recycled toilet paper, and have a focus on philanthropy as well.
What you can learn: Making your marketing fun and approachable will make you stand out amongst the plain and humdrum.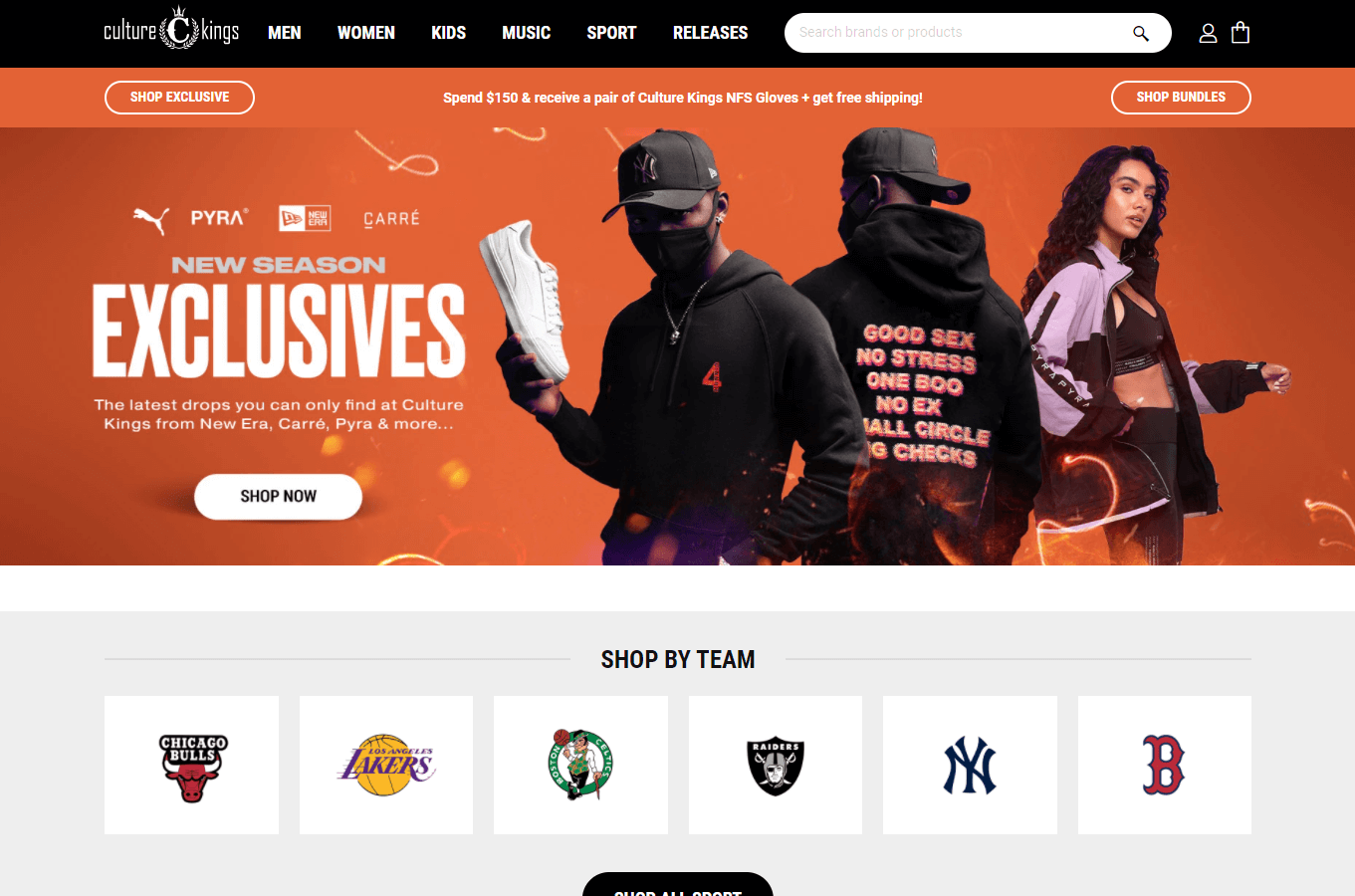 Culture Kings is an iconic brand that is almost a religion for its many customers, who range from music, sports, and fashion enthusiasts. Their in-store shopping experience has now made its way to Shopify, replicating its exclusive, distinctive atmosphere through its website UX.
What you can learn:  If you have a physical presence as well, making sure that your customers have the same experience offline and online can be a huge talking point.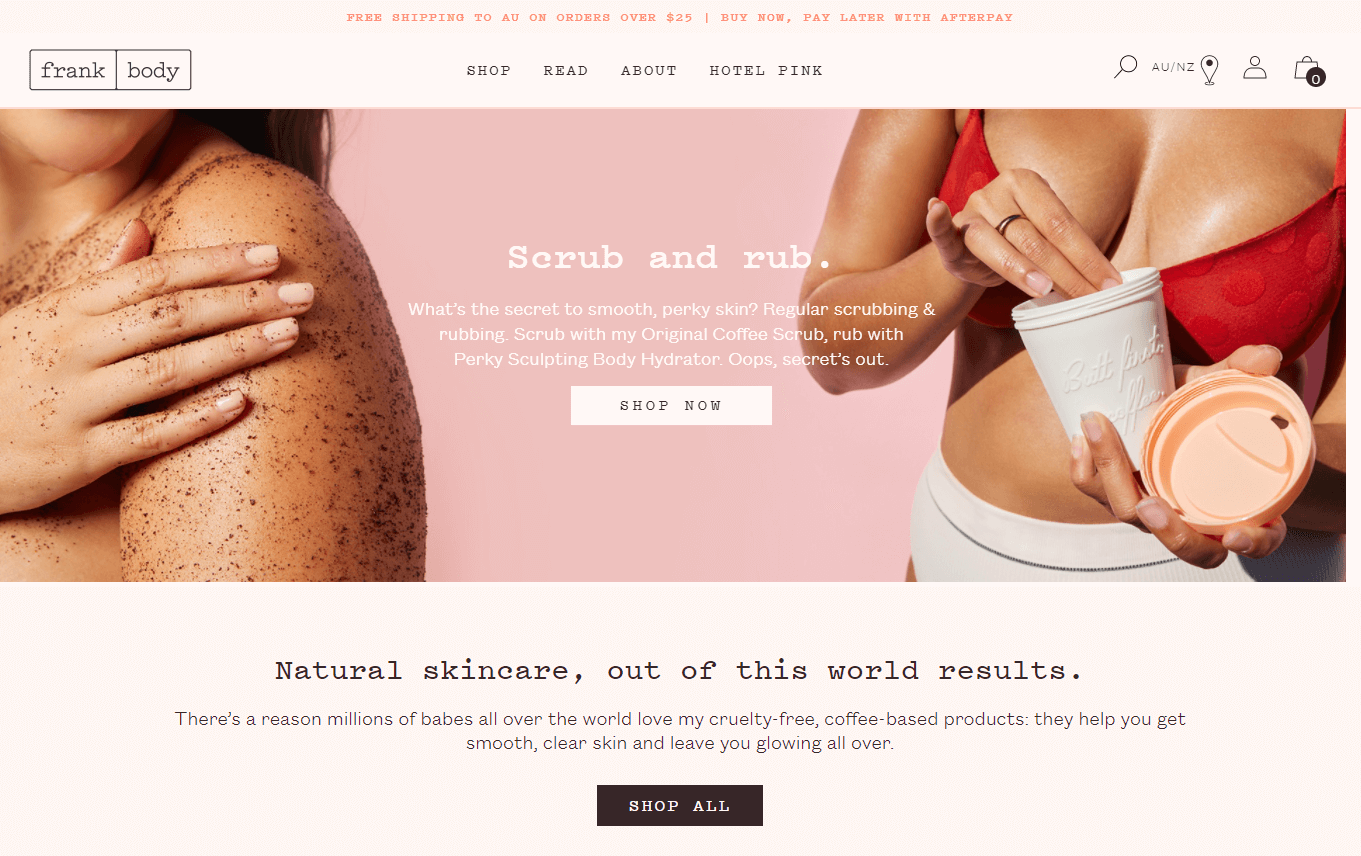 Frank Body is evidence of the fact that if you can be clever with the way you utilize social media, your opportunities for customer engagement are almost limitless. Frank Body is a skincare brand that uses viral marketing and user-generated social content to drive its massive success in sales of its coffee-based natural skincare products.
What you can learn:  Your users can be one of your most important assets. Using their content as part of your marketing efforts can use their content to your benefit, micro-influencing your way to stardom.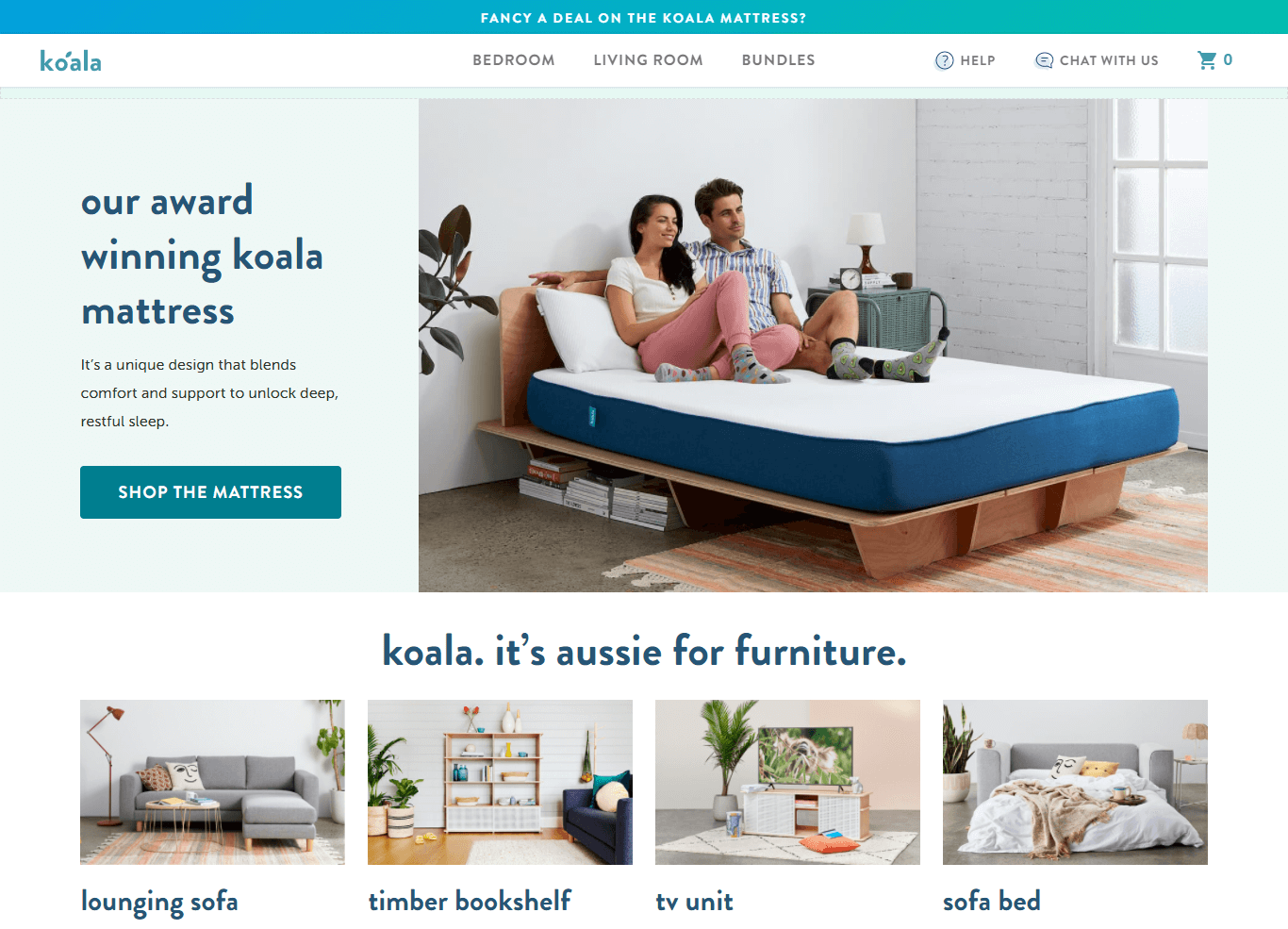 A mattress brand that wants to make furniture simple. That Is what Koala appears to be on the surface. But this deceptively simple model belies the high-tech design and thought that goes into their customer experience, topping it off with a tie-up with the World Wildlife Fund to help Koalas. This two-in-one approach lets customers feel like they are contributing to the earth while experiencing the best in mattresses as a side effect.
What you can learn:  There are many ways to differentiate yourself from the competition. People like cute things!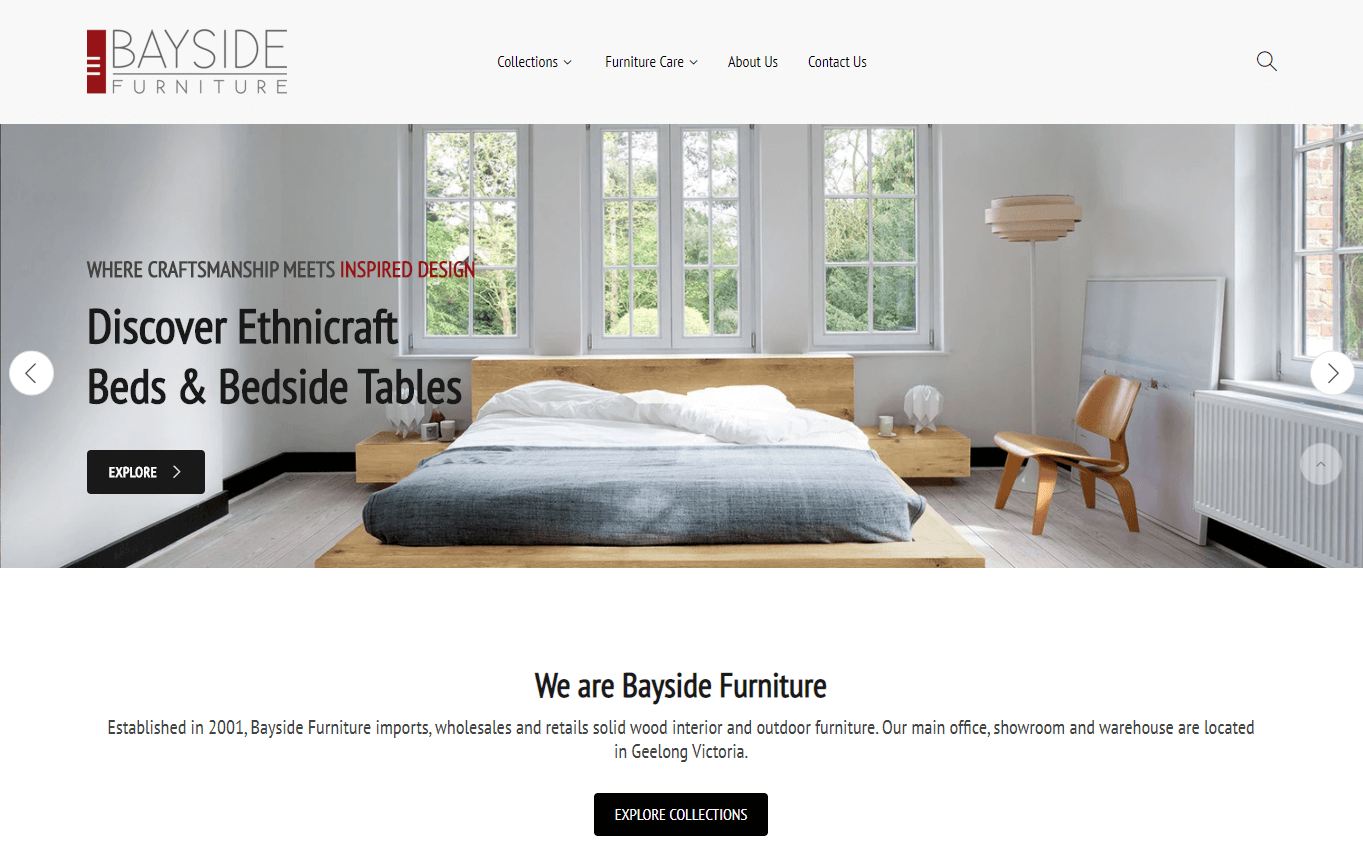 A proudly 'Strayan, family business that imports and wholesales solid wood furniture, this Geelong based business was running at its retail location for a solid 20 years before moving to Shopify, where they have seen immense success. Their formula shows that with a solid product, and exquisite attention to detail, even high margin, expensive items like solid wood furniture can achieve mass-market success.
What you can learn:  Your MSRP is not what matters, it is your Customer Experience and dedication to quality.
A curator and community facilitator for cycling apparel, bikes, and gear, Sticky Bottle is one of Australia's best cycling labels. They have taken their small business, the community feels and brought them to the mass market with Shopify, enabling their small but dedicated community to benefit from their expertise, and buy with confidence.
What you can learn:  Hobby and Interest Communities are a great way to build up a following of fanatics, and generate immense community goodwill.
8. Haven Interiors & Lifestyle
A brand dedicated to premium, quirky baby products and home decor catering to parents, Haven Interiors has built a fashion empire based on Baby products evoking Australians, with snazzy designs featuring dinosaurs, koalas, and other animals. By offering thematic collections in themes that larger retailers ignore, this plucky brand has built itself a large following of proud parents.
What you can learn:  If you cater to the niches, the niches will reward you.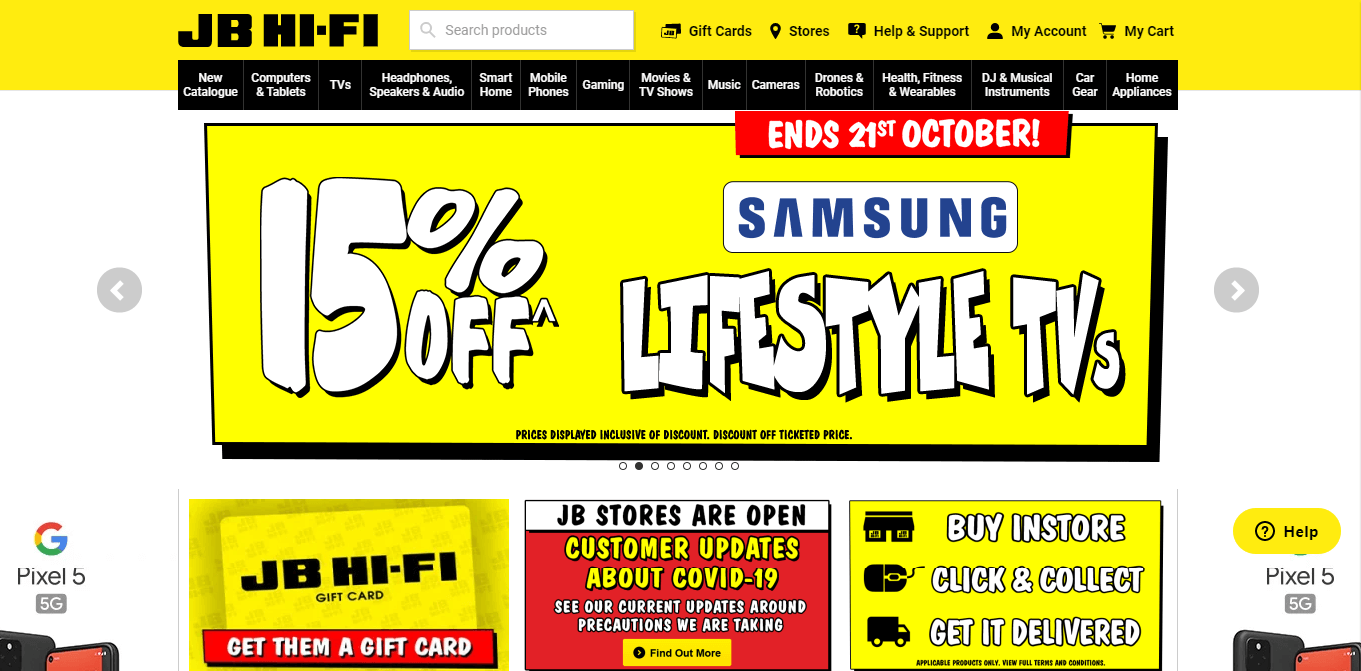 A heavyweight in terms of revenue, JB Hi-Fi is a home entertainment retail establishment that focuses on the lowest prices in the market. Their homepage clearly showcases this approach, drawing customers in with attractive deals, discounts, and limited offers. They understand that at the end of the day their customers are just looking for a good deal.
What you can learn:  If you know what your customers want, and can give it to them, just let them know and they will come.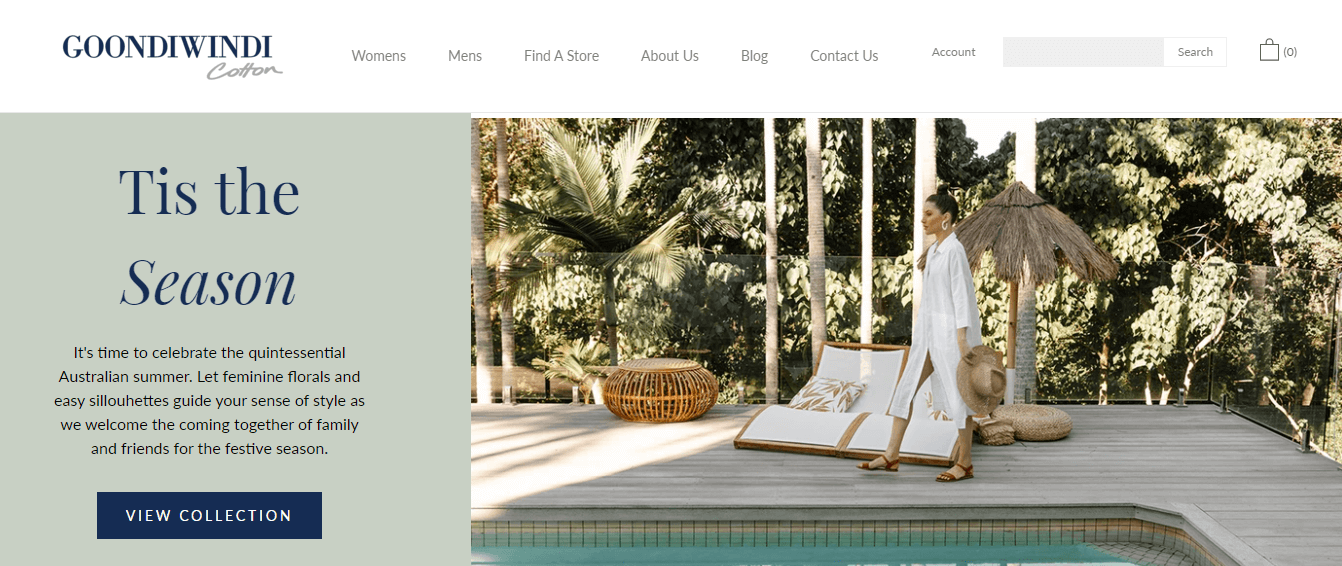 In the cotton business since 1992, Goondiwindi has been making top-notch lady's clothing in Australia for years. Stylish and with the same family-owned commitment to quality as before, they have now made the leap to Shopify and e-commerce, a step above their local business. With new processes to minimize overhead and downtime, their repetitive tasks were reduced to make space for new, faster processes. Post their Shopify debut, their sales have doubled YoY, with no signs of slowing down!
What you can learn:  By optimizing and automating your business processes, and moving to a learner model, you can focus on boosting revenue and increasing user growth.
Ultimately, while looking at the successes and failures of other people is a great way to learn, success only comes when you start yourself. Getting results like these takes a lot of hard work, and time, so it's better to start sooner than later. To begin with your first storefront, just find a Shopify Developer Melbourne and get started. At the end of the day, focusing on your customer experience, product quality, and exploring how you can make a difference in the daily lives of your customers will go a long way towards eventual success.
Planning for Shopify? Here's a Detailed Guide on Shopify Store Cost