Most of the plan and services that Shopify has to offer is for small business or mid-sized businesses. To help them expand their business more by offering certain e-commerce benefits. Whereas Shopify Plus is for the high growth enterprise-level of the company and helps their high profile company grow more online.
If you already have a large e-commerce site or are planning to have one, Shopify Plus Experts will help you select the proper way of going and help your high-volume business grow more.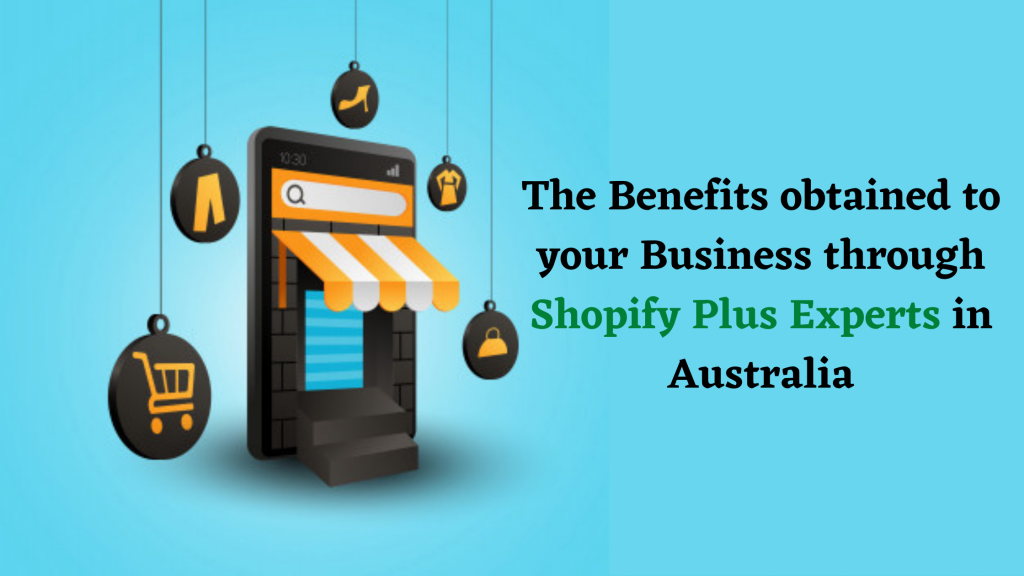 This blog is purely designed to make you understand in detail all about Shopify Plus on what they have to offer your online business.
Shopify Plan
Depending on the scale of business customers can fit any of the three Shopify plans. That includes the following plans.
• Basic Shopify:
In this plan, Shopify covers all the basic needs of the e-commerce store and is much cheaper and more affordable for small store business owners. This is kind of a starting plan.
• Shopify:
From smaller to mid-sized business platforms the owners can up board onto Shopify. This platform including certain benefits also offers tools many users are looking for to continue bringing new customers and upgrading to a big scale.
• Advances Shopify:
For a large scale or say a growing business that needs access to many advanced level features and tools Shopify Plus is the ideal choice.
What is Shopify Plus?
While an increase in price at all different plans adds up more features and tools for benefitting the business online. Users have access to the complete features that Shopify Plus has to offer, removes all barriers and has total control given to users.
Some largest benefit features users can get after having Shopify Plus includes:
1. Unlimited Bandwidth
This e-commerce solution offers unlimited bandwidth whose servers are reliable, fully supported, and flexible because it has the capability to process 8000 orders per minute with a 200TB storage capacity. Your store will be able to handle a fast checkout experience.
2. Uptime
This feature means that your site will never go down. You need not worry because it means your business will be up and running all the time. With Shopify Plus, there is no problem regarding loss in revenue due to technical issues.
3. Hosting
Shopify Plus is hosted with scalable SaaS which gives the best eCommerce hosting solutions. And so you don't have to worry about hosting your store. It uses such compliant servers that your business will be able to store all necessary information like email legally which ensures your customer's information has the same kind of security that a bank has.
4. Announcement for Wholesale Management
This feature gives the business owner the power to run a separate wholesale site other than a pre-existing Shopify Plus account. This means all those orders and management can be in the same Shopify dashboard making the complete activity to navigate eBay and simply.
5. Scaling your Business and helping choose a path less resistance
Not only this feature helps you save your money but also you'll have websites that are always up-to-date with the latest trends by fixing technical bugs. And because of this, you won't require any tech support to fix your technical issues. As Shopify Developer has already set everything for your business. And choosing the right decision for your business that offers the least resistance and minimal hassle.
6. Customer-Friendly Features
The ability to offer stylish, adaptable solutions that are simultaneously responsive. Business owners can customise any impressive degree including layouts. Shopify Plus allows complete Javascript and CSS control, includes modifications or can literally cater for any demand so business owners can spend time focusing on other important things.
7. Launchpad – Welcoming High Volume Traffic
This allows your product visibility, scripts, themes, discounts, and more defined start to end time because of a scheduling tool named Launchpad inside your Shopify Plus admin.
8. Custom Sales and Discounting Functionality
Through the Shopify Discount API, business owners offer their customers who reach a specific balance in their cart and get a customized percentage off of their order considering an example of buying one get one free that betters the shipping functionality and thus helps your business expand more due to many customers attracted to your sales.
There are incredible features and tools experts in Australia who have to offer you the best Shopify Developers in Melbourne and can get the best solution for your enterprise-level business. So partner your store with Shopify Plus Partner Australia and expand your growing business.