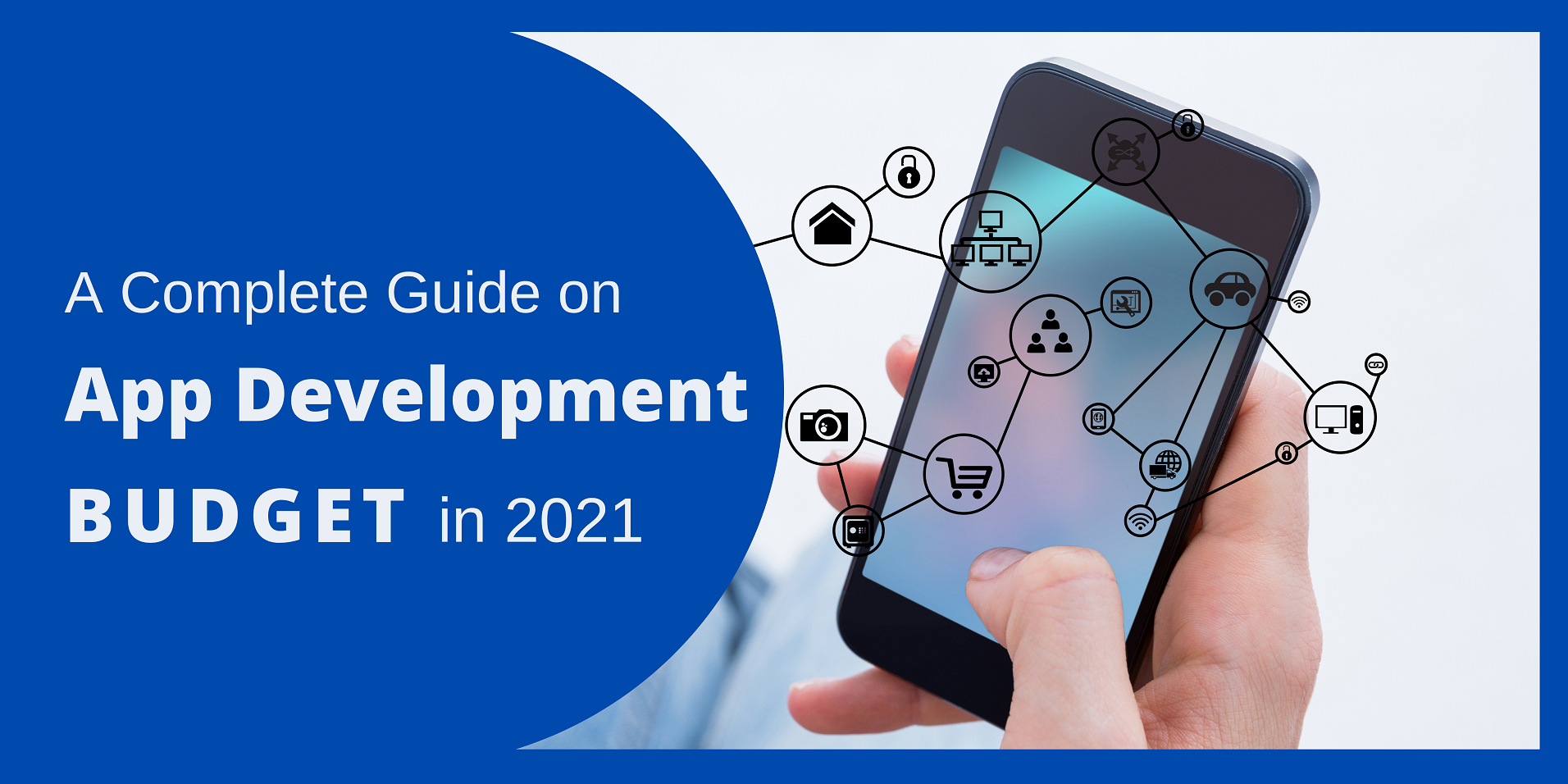 But, still, mobile app development companies are affected by the situation. With respect to that, here we are going to talk about how we can develop an optimum mobile application within our budget limits.
Understand App Development Cost:
Mobile app development costs between $200,000 to $350,000 with extensive features. Considering smaller applications, its price falls between $10,000 to $50,000 with basic features.
Before beginning with the process of mobile app development, here are the key aspects that you will need to consider:
• Application type (social networking, mobile game, business, shopping, etc.)
• The platform on which application will be built (iOS, android, windows)
• Features
• Pages of the application
If we talk about the concept of app development cost, honestly, there is no exact answer to it. This solely depends upon the factors we are going to talk about.
We recently published a detailed article on the Cost of Mobile App Development and went through most of the conditions that affect the cost.
Features Of Application
The number of features you are going to add directly impacts the cost. One that makes every application seems different from the other is its features.
The features of your application can directly impact the quality and user engagement of the app. You must choose your features wisely, but at the same time, you will have to take care of the budget.
The calculation is simple, the more you will try to make it unique and outstanding, the more you will have to re-work your budget.
To find out the middle way, you can launch the updates of the app within a specific period. That way you can also achieve higher user engagement.
Manage Complexity Backend
The backend is the backbone of every application; the backend manages the data, information, and credentials. This makes it very complex; the frontend remains simple and easy but the data makes the backend complex. To manage it, you need to invest a little higher.
Freelancers VS App Development Agency
When you plan to develop an app, you may as well think about other options: freelance app development or an app development agency. If you do not wish to develop an in-house application, these are the two options.
If you go for an app development agency:
Advantages:
• You will be assured about the background of every developer
• Agency will take care of your project transparency as it is liable to you
• Maintained schedule and discipline
• Additional technical guidance
Advantages
• Higher rates
• Poor communication sometimes due to location issues and workload
• Type of application you want to develop:
• Mobile gaming apps
If you go for freelance app development,
Advantages:
• You will get development at the lower price
• Constant communication with the developer
• Prompt changes in the code if required
Disadvantages :
• You need to verify the freelancer's background before you approach him
• Low app development services
• Infringement of agreement
• Lack of transparency
When it comes to mobile and gaming applications, you need to fix your budget as to the requirements of the gaming application. You need to look into the requirements of the gaming app first: 3D graphics and physics, AR support, social media integration, global ratings, and so on.
The point here is that wanting more app features will cost you more. Examining your requirements will help you make a wiser decision. Well, if you think about revising your budget for mobile gaming applications, you are probably on a right track, as these apps are the ones that welcome more profit.
Hybrid applications
Cross-platform applications are the best if you want to target a high audience in a short span of time. Well, the best part is the development and maintenance cost will be pretty budget-friendly if it is done with a single code. However, the cross-platform applications are a little less optimized when compared to others. They lack access to APIs and are not able to offer a user experience similar to the one you get from the native apps.
Data-driven applications
These applications are complex to operate because of the bulk data.
For this app to work as you want it, bonus features like a camera, internet connection, or access to a phone gallery may be needed.
These are the top applications type that you need to select before you start the process of development upon it.
Every business has its own take when it comes to the procedure of app development. Vrinsoft tried to mention the most integral aspects that can majorly impact your process of app development cost in Australia. We will look forward to hearing your thoughts on it!