ECOMMERCE WEB SOLUTIONS
Adding Value to your Online Stores and Turning Visitors into Purchases!
Whether you are launching your very first website or already have a great online presence your goals will surely be to extend your customer reach, meet customer's needs and grow your business. We at, VRINSOFT help companies increase profits and grow online by delivering responsive, SEO-rich websites for their unique online store requirements.
When it comes to creating value for online stores, experts at VRINSOFT employ proven approaches and effective technologies to create an exceptional online experience like no other. Our professional team of E-commerce designers and developers deliver robust e-commerce solutions with inimitable functionalities. We generate and implement end-to-end e-commerce solutions that can be incorporated into your business's website impeccably.
As Vrinsoft is an award-winning E-commerce web development company in Melbourne, It delivers custom design and development services along with a wide range of offerings including theme customization, payment gateway integration, maintenance services, etc. Along with delivering responsive e-commerce solutions, we also develop plug-ins and modules to extend and augment the functionality of your online store for enhanced customer experience and higher ROI. We understand the importance of E-commerce and the ongoing aggressive market conditions and that's why we fabricate a customized approach that would efficiently convert your website's visitors into loyal customers. We design websites on multiple platforms such as WordPress, Magento, Drupal, Joomla, Opencart, etc. and help companies put their business online as well as expand their business into new markets.
To know more about VRINSOFT, check our portfolio or ask our expert.
OUR SERVICES
E-commerce Web Development Solutions that converts visitors into repeat customers:
E-commerce Application Development
Mobile & Tablet Optimized
Content Management Tools
PSD to E-commerce Development
E-Commerce Theme Integration
Web development & Customization
Custom E-commerce Website Design
Responsive E-commerce Website
E-commerce Cart Development
Plug-in & Module Development
Payment Gateway Integration
Maintenance And Support
WHY CHOOSE US?
Dedicated E-commerce Design and Development Company:
Responsive Themes
Customized E-commerce Website
Excellent UX
Effective UI
Secure Payment Network
Quick Site Loading
Search Engine Friendly
HOW WE SERVE?
What really makes us the best end-to-end E-commerce Development Partner!
Evaluation of business objectives
Integrated, Feature-rich E-commerce Websites
Seamless Communication Channels
Guaranteed Customer Satisfaction
24/7 Availability
Improved Business Management
E-COMMERCE PLATFORMS WE WORK ON:
Magento Development
ZEN CART Development
WordPress Development
OSCOMMERCE Development
BIGCOMMERCE Development
NOPCOMMERCE Development
JOOMLA E-commerce
YAHOO STORE Development
E-BAY STORE Development
WOOCOMMERCE Development
OPENCART Development
UBERCART Development

The app was very well developed and the quality of work was brilliant. I would recommend them for iOS app development as the developing team delivered high-level code. They developed…
Porsche Brighton-

CEO Founder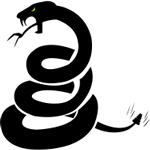 Thank you Vrinsoft for a job well done. I am happy with my decision of hiring Vrinsoft for my app development project. They worked closely with me throughout the whole…
Prattlesnake-App-

CEO Founder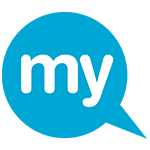 I would definitely recommend Vrinsoft services to my friends and business affiliates as their quality of work, approach and dedication towards my app project was beyond what I expected. Will…
My Business Mate-

CEO Founder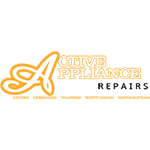 Our company needed a development partner that could deliver our project on time without compromising on the quality. Well, these people were like a dream come true. They took our…
ACTIVEAPPLIANCEREPAIR-

CEO Founder

Highly appreciate the excellent work and customer-centric services. I and my team are very impressed by the app's performance and have received nothing but positive reviews. The team at Vrinsoft…
MITSUBISHI-

CEO Founder

The entire team at Vrinsoft have done n outstanding job for Brillen.de. Their dedication, work ethics and commitment has impressed me greatly. We wanted out-of-the-box designs for Brillen.de and they…
BRILLEN.DE-

CEO -founder

Exceptional work, they are undoubtedly a great software and app development company. Vrinsoft has a powerhouse team with great project managers, designers, and developers, who are competent and dedicated and…
BDS MECHANISM-

CEO Founder

Before I worked with Vrinsoft Team, the thought of outsourcing my app development project seemed scary. But after my affiliation with this amazing team, I understood the value of outsourcing.…
YELLOW PAGES-

CEO Founder

I would like to thank Vrinsoft for their exceptional service and assistance through this project. I and my team are happy with the final outcome and appreciate all the hard…
CANDYLIPZ-

CEO Founder

Vrinsoft is equivalent to consistency and quality service. The team always showed as positive attitude, intuitiveness and a level of professionalism that couldn't be found anywhere else. I and my…
ADVANCE PLANNING-

CEO Founder