E-commerce website development cost is one of the wide concepts of 2022 and that is because it is consistently praised. As we are living in the era of digitization, the popularity of online shopping has taken a huge place in 2022. Well, having seen the growth and the importance of e-commerce development, many businesses have thought to get themselves switched into the market of e-commerce development.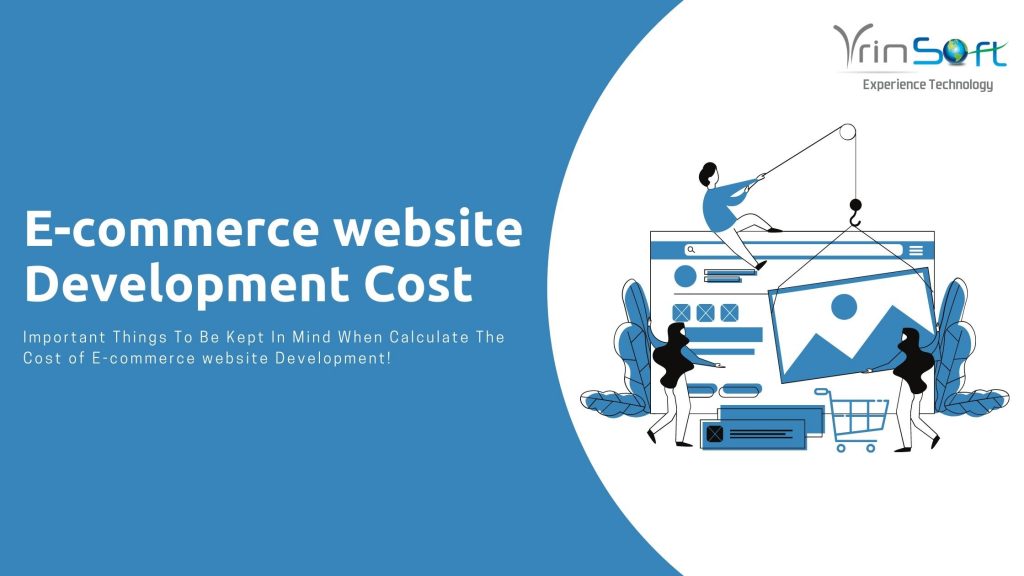 Though e-commerce development companies are earning a good figure, In 2022, e-commerce sales are expected to account for 18.1 percent of retail sales worldwide. Still many of them are confused with e-commerce Website Development Costs. That being said, here we are going to discuss the same:
Important Things To Be Kept In Mind When Calculating The E-commerce website Development Cost!
Well, if we look at the question like What should be the ideal e-commerce website development budget in 2022? It is such a simple concept for some people out there, creating articles on this topic could be considered a sheer waste of time.
But if you dig deeper into this concept or if you actually start working on the development part of your e-commerce website; that is where you would realize how important it is to have referred guidance about the same.
Well, on that note, here we are.
We will help you learn some of the most significant aspects that are to be kept into consideration while developing an e-commerce website:
Here Are The Items For E-commerce Website Development For That You Will Have To Pay
Ecommerce software.
Domain name.
Ecommerce hosting
SSL certificate.
Add-ons and extensions.
Payment processing costs.
Store theme and designs.
These are 7 of the most significant aspects that decide the budget of your e-commerce Website development.
An estimated budget of a mainstream e-commerce website development:
UX/UI Design: $5,000
Custom Development (Web front-end & web back-end): $40,000
Quality Assurance: $5,000
Project Management: $7,500
Business Analysis (Product backlog & functional specification development): $2,500
Related Article:
eCommerce Development Cost Areas Taken into Strict Consideration
Australia's Best Online E-commerce Stores
The bottom line of the blog:
An e-commerce website development is a process that needs to be strategized in terms of budget and current trends prior to working on it. Well, the above-mentioned aspects are the predominant factors of an e-commerce website development, so if you factor in these things wisely; you will unfailingly attain your objective. Vrinsoft helps you with fully-fledged eCommerce web development with cost-effective prices and viable technical solutions. If you are looking for technical guidance, we are happy to help you out!
Moreover, these factors may vary according to your business development and requirements. But, ideally, they are being taken care of on a prime basis.