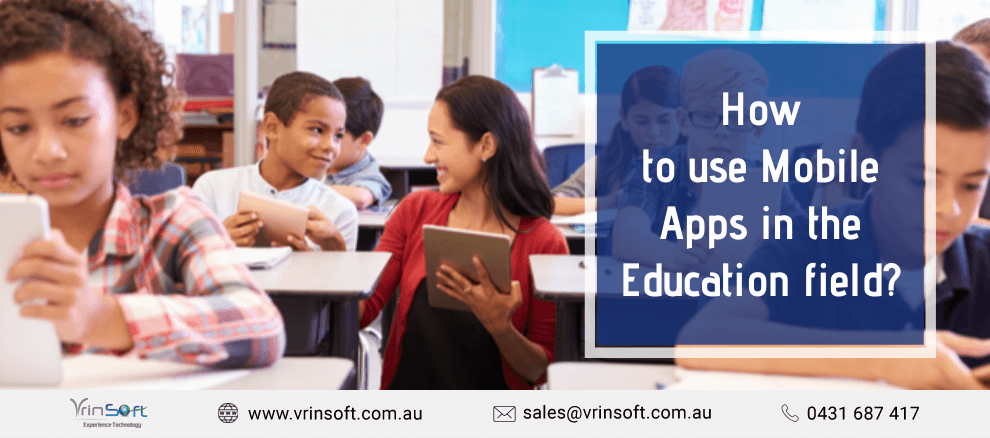 It is said that mankind's greatest ability is the ability to learn-knowledge passed down through education. The total vastness and complexity of today's advanced civilization can be attributed solely to education-without which nothing else would have been possible. With advancements in technology over time, education has evolved from slates and chalk to the frontier of today's economy- the mobile phone. Today, smartphones are ubiquitous devices that have a whole range of applications, and among them, education is one that is seeing vast returns on harnessing the power of this revolutionary device.
Before the dynamic nature of mobile apps, learning material used to be one way, from the book to the reader. Now, with the interactive ability that mobile app development companies can insert into a mobile app, a student can interact with the content on the screen, accelerating the learning process with real-time feedback, and transforming the method by which educational content is delivered.
Mobile app development companies have been a prime mover in this change, delivering some apps that are making learning very easy, leading to mobile learning apps being adopted in the normal curriculum of schools and classrooms.
Let us look at some of the types of apps that are being used to accelerate learning across all ages.
Where knowing a language from another country used to be an exotic rarity, today mobile app development companies gamify learning languages, using colorful graphics and simple words to start a language, and progress gradually as the skills improve. Over 300 million people worldwide use such apps to learn languages, making it a huge market for mobile app development countries in Australia.
For feedback and criticism
An important part of education is feedback in the form of constructive criticism and suggestions. Mobile apps can anonymize this process, providing a safe space for students and teachers to express their frustrations in a mutually beneficial manner.
For quiz taking and as presentation devices
Quiz answering machines that take answers through a remote are expensive, clunky, and difficult to maintain. A smartphone democratizes this process, using a tool that everyone already has. It also automates the lengthy registration process that must take place to match each student to their respective remote.
One of the most difficult challenges in learning mathematical concepts like coordinate geometry and 3D shapes is drawing the shapes on paper as you are learning the basic concept. Mobile App Development Company that makes 3D graphing apps perform an invaluable service in the visualization and assimilation of the concepts in advanced dimensional math.
Apps for e-learning and multimedia content.
Some mobile app development companies make and deliver audiovisual or interactive multimedia through apps on the phone. With a minimal initial investment, years of learners in remote locations can receive knowledge through skilled instructors in subjects that were previously inaccessible due to their relative obscurity.
Notetaking has been significantly improved through apps that perform various additive functions that enhance the job of the basic paper note. With apps that offer OCR, speech to text, simultaneous recording, and transcription of the audio with text, notes taken with mobile apps have the potential to be much better recollections of lectures or meetings than paper.
With these many interesting applications and more sure to come, the world of mobile apps is exploding with new and innovative methods of integrating technology and education in the best way. With a potential market of nearly 2 billion users and the steady influx of millions more, the educational app market is teeming with the possibility of growth. With a large number of reputed mobile app development companies in Australia, anyone with an idea doesn't have to look far for a maker! Who knows, the next billion-dollar app could be the one In your head!