Mobile phones are getting smarter, as are the operating systems. The number of people owning smartphones is also on the rise. This has not gone unnoticed since more companies are now opting to develop a feature-rich application for their business. New technologies are implemented every day in mobile applications which can be beneficial to just about any type of business. For example, businesses can become more productive by opting for technologies like AI/ML, AR/VR, etc. In fact, technology plays a crucial role in the success of every business.
In this digital era, mobile apps are something almost no business can do without, as suggested by these statistics:
OS market share in Australia for mobile apps as of March 2022 is 57.26% iOS and 50.69% Android.
There are approximately 5.31 billion mobile phone users worldwide.
92.1% of the global internet users are mobile users.
90.4% of Internet users prefer shopping online, while 81.5% use the Internet to search for products.
This article provides more information on the type of industries that can benefit from mobile app development.
Mobile App Development Trends in 2022
Increase in use of 5G technology for various applications and innovative solutions; it happens to be 100x faster than 4G.
There were 60 million 5G connections in Asia-Pacific, 100 million in China, and 80 Million in North America in 2021.
It is expected that by 2024 there will be over 230 million 5G connections in Asia-Pacific, 800 million in China, and 310 million in North America.
Foldable devices provide a larger screen, thus better experience, leading to better opportunism for businesses.
The use of AR/VR for mobile apps is on the rise; for example, there are several firms that have integrated this technology for makeup apps, buying spectacles, etc.
The use of wearable devices is on the rise, increasing the potential of mobile phone applications for various industries.
The number of mobile gamers in the USA is on the rise from 148.5 million in 2019 to over 160.7 in 2022 so far.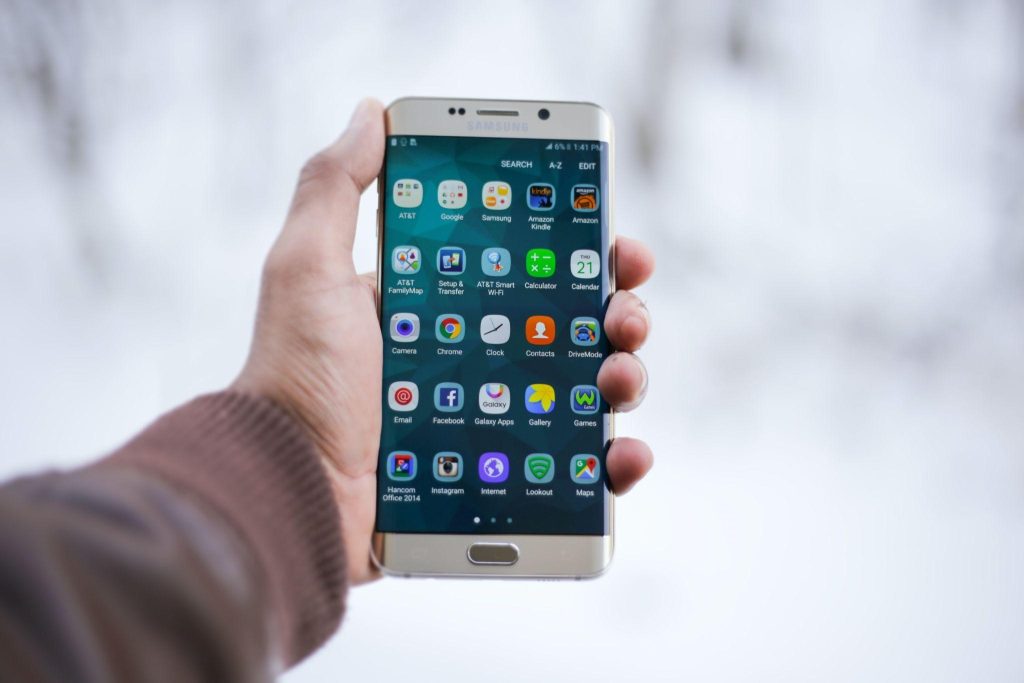 Industries That Can Benefit from Mobile App Development
Several industries can benefit from developing mobile applications since these devices pack tons of features in a small space. Here are some of the top industries that can benefit from it:
IT Industry: This is one of the obvious industries that can take advantage of what mobile apps have to offer. It can help improve productivity, transform their business landscape and help them perform better.
Retail Industry: A highly user-friendly mobile app is a boon to the retail industry with the ability to bring their store into everyone's house, right in the palm of their hands. It offers an opportunity to showcase its products in an innovative and appealing method to encourage users to buy more.
Online Ordering: Restaurants and stores that sell groceries are the ones that can benefit the most. They can design a mobile app with an interactive menu and make it easier for their customers to order their products and deliver them to their doorstep.
Education Industry: Distance education has received a boost with the increase in the popularity of mobile apps. The pandemic, COVID-19 has contributed further to the popularity of using electronic devices to study. Thus, mobile phones now have immense potential in the education industry.
Tourism Industry: Well-developed mobile phone apps that make use of technologies like AR/VR can have tremendous potential for the travel industry. It is the ideal method for travel companies to increase their customer base.
eCommerce Industry: With more people trusting to spend online, it has become essential for all types of stores to develop an eCommerce app for their business.
Medical Industry: The world of healthcare is also one of the top industries that can benefit from a good application. This can allow them to treat their customers better. Besides reducing wait time, it can also allow better access to expert doctors with minimal effort.
Finance Industry: It has a high potential to make banking simpler and allow users to use e-wallets and access their finance in an easier method.
Entertainment Industry: It can bring movies, music, games, sports, and more to the right audience.