Mobile Website Development
Higher Conversion Ratio. With Mobile-Friendly Websites.
Not happy with your current user conversion ratio? Going Mobile is what you need. Vrinsoft is a distinguished Mobile Website development in Australia offering dynamic, intuitive, interactive Mobile Websites for its client's belonging to diverse industry verticals. Developing a mobile website for your business idea gives you a competitive edge along with enabling your prospective customers to access your services & products easily on mobile search engines.
We employ latest trends and technologies such as CSS3, HTML5, and frameworks such as jQuery, Bootstraps, etc., to develop mobile-friendly websites for our clients. While developing a Mobile website, our expert team of developers focus on developing a website that is user-friendly, has attractive graphics, takes less time to load, has easy-to-navigate menus, CMS, etc.
Our team has sound knowledge of technologies and languages and can develop mobile websites for different mobile platforms such as: iOS, Android, Blackberry, and Windows. Our professional team of Mobile Website designers and developers say up-to-date with latest technologies and can build Mobile Websites that is user-friendly as well as attractive in appearance.
To know more about VRINSOFT, check our portfolio or ask our expert.
Our Services:
Reliable Mobile Website Development Company providing extensive development solutions:
Cross Platform Mobile Website Design and Development
Mobile Web Apps Development
HTML5 Mobile Website Development
Responsive Website Designs
Smartphone Mobile Website Development
Hybrid Mobile Website Development
Why choose us?
Helping you create a unique online presence and reach out to your potential customers
Responsive web designs
CMS responsive website solutions
Mapping of existing sites into Mobile Websites
Appropriate website viewing accessibility on all major platforms
Light weight development
SEO friendly websites
Web 2.0 Mobile Web Apps
Benefits of Mobile Website Development:
Reasons you should build a mobile website:
Low development costs
low maintenance costs
Improved web presence
No compatibility issue
Generate greater leads
Improve customer outreach

The app was very well developed and the quality of work was brilliant. I would recommend them for iOS app development as the developing team delivered high-level code. They developed…
Porsche Brighton-

CEO Founder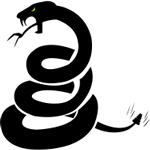 Thank you Vrinsoft for a job well done. I am happy with my decision of hiring Vrinsoft for my app development project. They worked closely with me throughout the whole…
Prattlesnake-App-

CEO Founder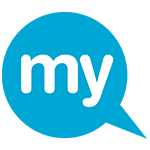 I would definitely recommend Vrinsoft services to my friends and business affiliates as their quality of work, approach and dedication towards my app project was beyond what I expected. Will…
My Business Mate-

CEO Founder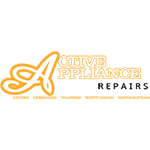 Our company needed a development partner that could deliver our project on time without compromising on the quality. Well, these people were like a dream come true. They took our…
ACTIVEAPPLIANCEREPAIR-

CEO Founder

Highly appreciate the excellent work and customer-centric services. I and my team are very impressed by the app's performance and have received nothing but positive reviews. The team at Vrinsoft…
MITSUBISHI-

CEO Founder

The entire team at Vrinsoft have done n outstanding job for Brillen.de. Their dedication, work ethics and commitment has impressed me greatly. We wanted out-of-the-box designs for Brillen.de and they…
BRILLEN.DE-

CEO -founder

Exceptional work, they are undoubtedly a great software and app development company. Vrinsoft has a powerhouse team with great project managers, designers, and developers, who are competent and dedicated and…
BDS MECHANISM-

CEO Founder

Before I worked with Vrinsoft Team, the thought of outsourcing my app development project seemed scary. But after my affiliation with this amazing team, I understood the value of outsourcing.…
YELLOW PAGES-

CEO Founder

I would like to thank Vrinsoft for their exceptional service and assistance through this project. I and my team are happy with the final outcome and appreciate all the hard…
CANDYLIPZ-

CEO Founder

Vrinsoft is equivalent to consistency and quality service. The team always showed as positive attitude, intuitiveness and a level of professionalism that couldn't be found anywhere else. I and my…
ADVANCE PLANNING-

CEO Founder