Why Your Organisation Needs Custom Software Development?
Post date: 20, Aug 2018
Custom Software is purely for organisation or for a specific user which is also known by tailored software. Corporate world is moving towards self centric with different aspects and policies where all they need is precise work to perform with. Large multi-national companies make use of such software for all their essential functions and to fill the gap in existing soft package.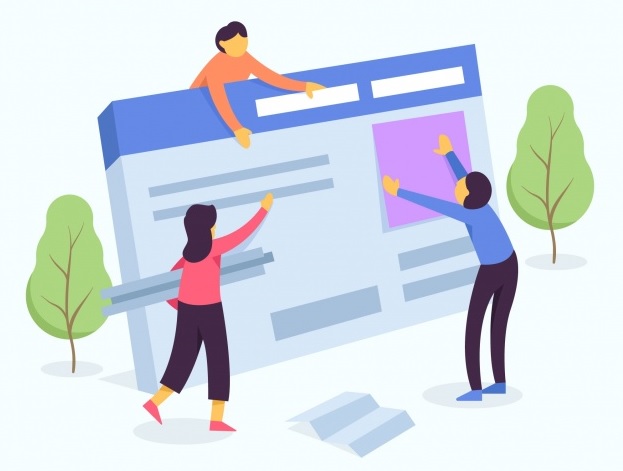 The aim to develop high-quality software is to meet exclusively with specific need of an organization as a group. Off-the-shelf software often falls to meet with specific needs with numerous unused features. Here you required for custom software development service and to go with an experienced firm developing software applications. Apart from an available software package, Custom Software Development Melbourne provides you with personalized software by ensuring all particular preferences and requirements.
Inventory management
Customer management
Human resource management
Call for Custom Software
veryone wants to stands uniquely in the market of Software solutions which makes the workflow better. Here is a call to your organization to add on value to its reputation by updating your software that with personal software integration. Customized your software application that engage your employees and improve the process by using all important features. Feel your employees proud and customers happy by custom featured software which allows them to access all unused features.
How much preferable for you?
The dilemma is choosing the best software package as per your organization policies and criteria. One should check a list of features identifying organization process with software application. Even after comparing with available software, you are not getting a click that fulfils your software services. If you want to go with single software that provides all the features that meets with an organization managing workflow, Custom software is the finest way to go with.
Software that meets the desire work
Why to adjust in software which lay back the work efficiency when software application comes to existence as it is foremost thing to have for any organization this days. Go with best software specifications with high performance productivity including all provisions. Compare your existing software features, price and functionality that too with Custom Software availability as per your demand and choose the best that definitely accomplish the work desire.
For Incorporated software
Foremost thing of customized software is appliance of multiple business features into one software. With growth of organization, there is a systematic growth in functions and way of processing further, here customized software shows the weapon by integrating all requisite functions incorporated into one application. Why to undergo with complicated application or wasting your time with more than one application which can be integrated to one software. Work smartly by utilizing your time in actual chore and move to time saving customized software. Availability and functioning of unique features as per each company plays a demanding role for high-quality software. Improve your software functionality which works well than ever before by adding updated features.
To upskill your performance
Utilising all the necessary resources that helps to improve your performance should be the aim to work as an organization. As it is now easy to become overwhelmed by accumulating work with the latest software that too with your comfort. It's time to up skill your performance by utilizing your skills and time to required assigned task rather than wasting to fill your software. Be noticeable as an organization my improving performance day by day with skilled employees and technologically updated software.
Work with grace
ith upcoming technology and high competition, organization have to move fast to go parallel with technology. To be ahead of competition and for overall growth one has to work smartly and that too precise. For graceful work with outcome, software application plays a great role by helping you to half your work done that raises possibilities to focus on productivity. Practised work is what stands you high from the competition by providing best possible exertion that too ahead of all.
Go with the write company for the software development and choose accordingly that stands out with all your requirements. Choose after analysing everything and discuss every possibility including design, development, maintenance & timings of the project for clear vision.
Tell us your Queries, We are Listening
Get In Touch
Estimations & Planning for Business Decisions