Everyone has a smartphone these days. Everyone looks up business for its app or its contact details before they experience it. If there is any business that isn't online these days, that business can be regarded as foolish to not tap the large number of people who are searching for such businesses online. However, people are on different devices these days, most are on Android devices while some are on iPhones. It becomes quite difficult to make an app that can cater to the demands of all these people.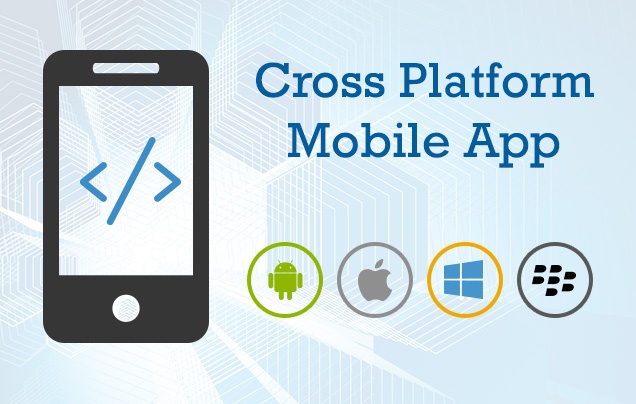 This is now possible with the help of cross-platform app development. It saves you lots of money and time by helping you to make an app with a single code that works for both Android and iPhone platforms. It runs on a write-once, runs everywhere method. However, the biggest challenge of cross-platform app development is that you need to balance the software stack architecture with the hardware capabilities of all the devices that run on both platforms. PhoneGap, Xamarin, Sencha Touch, Convertigo and other tools are used to develop cross-platform apps.
For those who still feel doubtful about the benefits of cross-platform app development, here are a few of its advantages-
Lesser Development and Maintenance Cost
With a single codebase, database and staff catering to the whole application, you can save a lot of money as against developing apps separately for Android, iPhone, and others. Above all this, you also cannot forget the additional costs of testing the apps for any potential bugs or mistakes. This cost will skyrocket if there are double the teams making apps for both Android and iOS.
 Ease in Development due to Language Familiarity
You can easily develop cross-platform apps with JavaScript and HTML5  as against developing apps in Java and Swift. This ease in development helps to ensure that the technical barrier to development is lower. This allows more developers to develop apps in a cross-platform environment against those who need to make Android and iOS apps separately. The developers too benefit as they only have to be skilled in one skillset as against needing to know multiple languages for single-use apps.
Technical Advantage
Data Visualisation and Programmatic drawing are much easier using languages like ActionScript and Flex as against developing similar visualizations and drawings using native languages. Generally, the main aim of most apps is to attract customers to download the app and to let them engage with the app every time. When the apps are made using a single code, it becomes way easier to handle a large number of customers as against having segregated customers on different platforms like Android and iOS.
Uniformity in the Look and Feel
With a cross-platform app, you do not need to worry about the app not being the same across all devices.  This is because the app is made with a single code and that code is applicable to all devices.
For businesses wanting to have a uniform app for their online presence, it makes economic sense to have a single coded app that can cater to all devices. At Vrinsoft Australia, we look at Mobile App Development Melbourne and across Australia in a way that it is possible for any business to have a cross-platform app for themselves with all the features that you would like in the app.