Web Hosting
Better Hosting Services. Better Web Presence.
Are you starting out with your very first website or not happy with your existing hosting services? We are at your service to help you at every step of getting your website on the web. Vrinsoft is the best Web Hosting Services in Melbourne we provide the best, cost-effective and enterprise-grade web solutions to businesses and stand-alone users worldwide. We provide robust, easy and secure web hosting solutions with unlimited Disk Space; Unlimited Bandwidth; unlimited e-mail accounts; unlimited domains; 1-CLICK Script Installs; 99.9% Uptime Guarantee; 45 Day Money Back Guarantee; dedicated and virtual dedicated servers; and 24/7/365 Technical Support.
Since our inception in 2009, we have been providing our clients with the Domain hosting services at Melbourne from different niches with multiple hosting services – be it for developers, web designers, bloggers, online business or any other respective niche. We understand that our customers' websites are important and that they need to be able to believe in us to ensure that their service is not disrupted and thus, we never cut corners or compromise on our service quality.
We have been successful in establishing a strong foundation to offer premium hosting solutions to SMEs and large enterprises that are reliable, easy-to-use, secure, and customer-oriented, all at competitive rates. To know more about VRINSOFT, check our portfolio or ask our expert.
Our Services
Whether you are a small business or a big enterprise, we have solutions for everyone:
Linux Hosting
Windows Hosting
VPS Hosting
Dedicated Servers
Managed Servers
Reseller Hosting
Why choose us?
With Vrinsoft PTY LTS you can stay assured of:
Committed to Privacy
Committed to Security
24/7 Support Services
100% Uptime Guaranteed
Auto-Updates
Server Protection
Daily Backups
How we serve?
What really makes us a reliable hosting provider!
24/7 Support Services
Backups & Data Protection
Advanced Security
High Performance
Advanced Cloud Technology
Privacy Compliance
Fully Redundant Architecture
Infrastructure Monitoring
99.9% Uptime Guarantee
Easy-to-use cPanel
Free Migration
Fast Site load time

The app was very well developed and the quality of work was brilliant. I would recommend them for iOS app development as the developing team delivered high-level code. They developed…
Porsche Brighton-

CEO Founder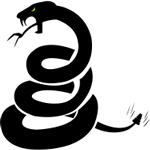 Thank you Vrinsoft for a job well done. I am happy with my decision of hiring Vrinsoft for my app development project. They worked closely with me throughout the whole…
Prattlesnake-App-

CEO Founder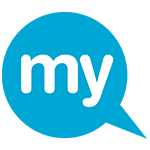 I would definitely recommend Vrinsoft services to my friends and business affiliates as their quality of work, approach and dedication towards my app project was beyond what I expected. Will…
My Business Mate-

CEO Founder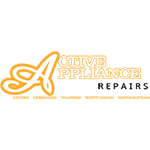 Our company needed a development partner that could deliver our project on time without compromising on the quality. Well, these people were like a dream come true. They took our…
ACTIVEAPPLIANCEREPAIR-

CEO Founder

Highly appreciate the excellent work and customer-centric services. I and my team are very impressed by the app's performance and have received nothing but positive reviews. The team at Vrinsoft…
MITSUBISHI-

CEO Founder

The entire team at Vrinsoft have done n outstanding job for Brillen.de. Their dedication, work ethics and commitment has impressed me greatly. We wanted out-of-the-box designs for Brillen.de and they…
BRILLEN.DE-

CEO -founder

Exceptional work, they are undoubtedly a great software and app development company. Vrinsoft has a powerhouse team with great project managers, designers, and developers, who are competent and dedicated and…
BDS MECHANISM-

CEO Founder

Before I worked with Vrinsoft Team, the thought of outsourcing my app development project seemed scary. But after my affiliation with this amazing team, I understood the value of outsourcing.…
YELLOW PAGES-

CEO Founder

I would like to thank Vrinsoft for their exceptional service and assistance through this project. I and my team are happy with the final outcome and appreciate all the hard…
CANDYLIPZ-

CEO Founder

Vrinsoft is equivalent to consistency and quality service. The team always showed as positive attitude, intuitiveness and a level of professionalism that couldn't be found anywhere else. I and my…
ADVANCE PLANNING-

CEO Founder