Cloud Computing
Get into Cloud. Streamline Business Operations.
Are you in the cloud? Or Are you interested in cloud adoption? Or Are you in the fog about the cloud? Or are you planning to put your business backbone in the cloud? Explore the Cloud with us and enable your business to climb new heights with cloud-enabled transformations. We at Vrinsoft can accelerate your Cloud journey and help your business with both the technical and commercial challenges of cloud transformation.
We are one of the leading cloud providers in Australia offering you expertise across the world's leading clouds (VMware, AWS, Microsoft Cloud, OpenStack, etc.) Whether you are a large enterprise or a small business, we can deliver customized cloud computing solutions as per your business requirements. Our proficient developers are competent in working with three forms of cloud services: PAAS (for platform development in the cloud), SAAS (for cloud applications as a service) and IAAS (for cloud computing or networking infrastructure).
Over 40+ Company's internet traffic is handled by us at our 10+ data centers where our aim is to safeguard, connect and empower you to gain traction in the digital economy domain. Our cloud computing services can help your organization go digital along with gaining new insights, explore new business opportunities and constitute new standards for better, sophisticated and practical user experiences.
We are not just a hosting provider, we are one of your trusted and reliable cloud computing service partners and when it comes to the IAAS and PAAS performance assurance, we guarantee safe, secure and reliable solutions. To know more about VRINSOFT, check our portfolio or ask our expert.
OUR SERVICES
Inimitable Cloud Computing Solutions for every business:
Customizable Cloud Servers
Public Cloud
Fast & Redundant Cloud Storage Private Cloud
Flexible & Fast Cloud Networking
VPS Hosting
Value-Added Services
Hybrid Cloud
Guarantee of Price/Performance Dedicated Servers
Storage and Backup
Cloud Advisory Solutions
Network and Security Solutions
Cloud Application Development
Cloud Integration Solutions
Cloud Migration Solutions
AWS Consulting & Solutions
WHY CHOOSE US?
Providing Digital, Innovative and Secure Infrastructures:
Managed Security Services
Email Hosting
Managed Databases
E-commerce Solutions
Website Hosting
All browser, all devices compatible websites
Dedicated Account Manager
Real time maintenance & support
HOW WE SERVE?
What really makes us the Trusted Cloud Computing Service Provider!
No Binding Contract
Easy-to-use
Faster Cloud
24x7x365 dedicated support
Flexible Engagement models
Collaborative Approach
Technically Competent and Dedicated team
Cloud Services

The app was very well developed and the quality of work was brilliant. I would recommend them for iOS app development as the developing team delivered high-level code. They developed…
Porsche Brighton-

CEO Founder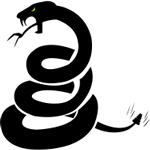 Thank you Vrinsoft for a job well done. I am happy with my decision of hiring Vrinsoft for my app development project. They worked closely with me throughout the whole…
Prattlesnake-App-

CEO Founder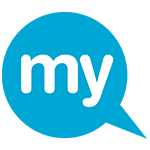 I would definitely recommend Vrinsoft services to my friends and business affiliates as their quality of work, approach and dedication towards my app project was beyond what I expected. Will…
My Business Mate-

CEO Founder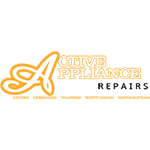 Our company needed a development partner that could deliver our project on time without compromising on the quality. Well, these people were like a dream come true. They took our…
ACTIVEAPPLIANCEREPAIR-

CEO Founder

Highly appreciate the excellent work and customer-centric services. I and my team are very impressed by the app's performance and have received nothing but positive reviews. The team at Vrinsoft…
MITSUBISHI-

CEO Founder

The entire team at Vrinsoft have done n outstanding job for Brillen.de. Their dedication, work ethics and commitment has impressed me greatly. We wanted out-of-the-box designs for Brillen.de and they…
BRILLEN.DE-

CEO -founder

Exceptional work, they are undoubtedly a great software and app development company. Vrinsoft has a powerhouse team with great project managers, designers, and developers, who are competent and dedicated and…
BDS MECHANISM-

CEO Founder

Before I worked with Vrinsoft Team, the thought of outsourcing my app development project seemed scary. But after my affiliation with this amazing team, I understood the value of outsourcing.…
YELLOW PAGES-

CEO Founder

I would like to thank Vrinsoft for their exceptional service and assistance through this project. I and my team are happy with the final outcome and appreciate all the hard…
CANDYLIPZ-

CEO Founder

Vrinsoft is equivalent to consistency and quality service. The team always showed as positive attitude, intuitiveness and a level of professionalism that couldn't be found anywhere else. I and my…
ADVANCE PLANNING-

CEO Founder