Wordpress and WooCommerce
Improved Web Presence. Increased User Engagement.
Not satisfied with your current web presence? We will help you revamp it our world-class WordPress development solutions. Vrinsoft is a renowned WordPress development company in Australia offering secure, scalable, robust and SEO friendly websites to the clients of varied business verticals. We create distinct and robust WordPress Solutions that actually click and deliver better business results for you in the long haul.
Whether you require WordPress theme development or WordPress Plugin development – we can provide it all. Our professionals are well-versed with the latest WordPress edition and have comprehensive experience in developing high-performance and attractive WordPress websites. We deliver end-to-end WordPress development solutions where our developers use WordPress themes, templates, modules and plug-ins to boost your WordPress website.
With our portfolio of 100+ websites, we can even integrate WordPress in your existing or static website. We develop customer-centric website solutions i.e. they are customized according to our client's requirements including a powerful template framework, manageable dashboard, and extensive plugin directory. To know more about VRINSOFT, check our portfolio or ask our expert.
Our Services
We provide presentable, tailor-made WordPress and WooCommerce Development Solutions:
Custom WordPress development services
WordPress custom website development
WordPress custom plugin development
WordPress custom widget development
WordPress theme development
WordPress theme customization and integration services
WordPress consulting services
WordPress multi-site theme development
WordPress multi-language development
WordPress website maintenance services
WordPress application maintenance and upgrades
WooCommerce
WooCommerce installation & setup
WooCommerce custom website development
WooCommerce custom plugin development
WooCommerce custom widget development
WooCommerce third party plugin customization
WooCommerce consulting services
WooCommerce multi-language Website development
WooCommerce website maintenance services
WooCommerce application maintenance and upgrades
Why choose us?
Get your business online with our unique WordPress Developments Solutions:
Dedicated WordPress designers
Dedicated WordPress website developers
Dedicated WordPress theme and plugin developers
Dedicated WordPress e-Commerce developers
Dedicated WordPress maintenance/support for websites
Cost effective WordPress solutions
100% Transparency
Industry experts
Fast turnaround time
How we serve?
What really makes us a Renowned WordPress and WooCommerce service provider!
Dedicated Team of WordPress Developers
Technology Analysis and Consulting
Customer-Focused Engagement Model
Domain Expertise
Proven Methodologies
Quality-Centric Procedures
Competitive Project Quotes

The app was very well developed and the quality of work was brilliant. I would recommend them for iOS app development as the developing team delivered high-level code. They developed…
Porsche Brighton-

CEO Founder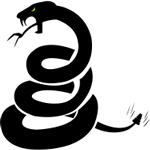 Thank you Vrinsoft for a job well done. I am happy with my decision of hiring Vrinsoft for my app development project. They worked closely with me throughout the whole…
Prattlesnake-App-

CEO Founder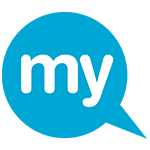 I would definitely recommend Vrinsoft services to my friends and business affiliates as their quality of work, approach and dedication towards my app project was beyond what I expected. Will…
My Business Mate-

CEO Founder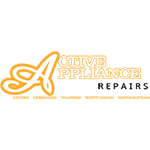 Our company needed a development partner that could deliver our project on time without compromising on the quality. Well, these people were like a dream come true. They took our…
ACTIVEAPPLIANCEREPAIR-

CEO Founder

Highly appreciate the excellent work and customer-centric services. I and my team are very impressed by the app's performance and have received nothing but positive reviews. The team at Vrinsoft…
MITSUBISHI-

CEO Founder

The entire team at Vrinsoft have done n outstanding job for Brillen.de. Their dedication, work ethics and commitment has impressed me greatly. We wanted out-of-the-box designs for Brillen.de and they…
BRILLEN.DE-

CEO -founder

Exceptional work, they are undoubtedly a great software and app development company. Vrinsoft has a powerhouse team with great project managers, designers, and developers, who are competent and dedicated and…
BDS MECHANISM-

CEO Founder

Before I worked with Vrinsoft Team, the thought of outsourcing my app development project seemed scary. But after my affiliation with this amazing team, I understood the value of outsourcing.…
YELLOW PAGES-

CEO Founder

I would like to thank Vrinsoft for their exceptional service and assistance through this project. I and my team are happy with the final outcome and appreciate all the hard…
CANDYLIPZ-

CEO Founder

Vrinsoft is equivalent to consistency and quality service. The team always showed as positive attitude, intuitiveness and a level of professionalism that couldn't be found anywhere else. I and my…
ADVANCE PLANNING-

CEO Founder