Social Media Marketing
Effective Marketing. Better Leads
Are You Looking for Social Media Agencies in Melbourne? Wish for more brand awareness, engagement? VRINSOFT is a renowned social media marketing company in Australia, solving the riddle that social media is as well as devising and delivering strategies that would generate productive results and create an inimitable web presence.
Our social media marketing experts have the potential and experience to accentuate your brand with the unique combination of ideas and execution and can create a buzz around your marketing efforts. We are your one-stop solution for all the media marketing needs as we can effectively integrate the campaign and the social media channels. You can also track your campaign results i.e. monitor the brand awareness, public preferences, and competition.
Our all-inclusive marketing campaign includes e-mail campaigns, blogging, bookmarking, Twitter, Facebook, Instagram, etc. and most importantly we are well aware how these platforms can work wonders for your business. Our services are tailored to showcase the audience's response to your brand, the areas you could incorporate, and the strategies you should adopt to increase brand awareness. Since our inception in 2009, we have completed and been successful in over 2500 social media marketing campaigns. Our work experience shows that we are proficient enough to optimize your brand presence and fulfill your marketing objectives.
To know more about VRINSOFT, check our portfolio or ask our expert.
Our Services
Virtual Marketing
Facebook page management
Site Conversion improvement
Community participation/creation
Social Media Audit
Social Bookmarking
Twitter Account Management
LinkedIn Profile Creation & Management
YouTube Channel Creation & Management
Blog Content Development
Social Content Development
Social Influencer Marketing
Twitter Marketing
LinkedIn marketing
Pinterest Marketing
Why choose us
Brand Awareness
Competitors Analysis
Eye-catching products display
Real-Time Results Tracking
Content Generation
Experienced and Certified Team
How we serve
Research and Analysis
Social Media Campaign
Use of different social media platforms
Qualified &Experienced Social Media Marketers
Flexible Hiring Models & Flexible Working Hours
24*7 technical support & constant communication
Internet Marketing Services

The app was very well developed and the quality of work was brilliant. I would recommend them for iOS app development as the developing team delivered high-level code. They developed…
Porsche Brighton-

CEO Founder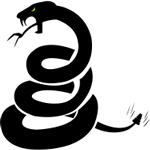 Thank you Vrinsoft for a job well done. I am happy with my decision of hiring Vrinsoft for my app development project. They worked closely with me throughout the whole…
Prattlesnake-App-

CEO Founder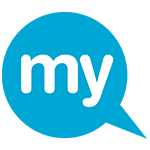 I would definitely recommend Vrinsoft services to my friends and business affiliates as their quality of work, approach and dedication towards my app project was beyond what I expected. Will…
My Business Mate-

CEO Founder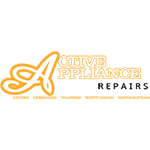 Our company needed a development partner that could deliver our project on time without compromising on the quality. Well, these people were like a dream come true. They took our…
ACTIVEAPPLIANCEREPAIR-

CEO Founder

Highly appreciate the excellent work and customer-centric services. I and my team are very impressed by the app's performance and have received nothing but positive reviews. The team at Vrinsoft…
MITSUBISHI-

CEO Founder

The entire team at Vrinsoft have done n outstanding job for Brillen.de. Their dedication, work ethics and commitment has impressed me greatly. We wanted out-of-the-box designs for Brillen.de and they…
BRILLEN.DE-

CEO -founder

Exceptional work, they are undoubtedly a great software and app development company. Vrinsoft has a powerhouse team with great project managers, designers, and developers, who are competent and dedicated and…
BDS MECHANISM-

CEO Founder

Before I worked with Vrinsoft Team, the thought of outsourcing my app development project seemed scary. But after my affiliation with this amazing team, I understood the value of outsourcing.…
YELLOW PAGES-

CEO Founder

I would like to thank Vrinsoft for their exceptional service and assistance through this project. I and my team are happy with the final outcome and appreciate all the hard…
CANDYLIPZ-

CEO Founder

Vrinsoft is equivalent to consistency and quality service. The team always showed as positive attitude, intuitiveness and a level of professionalism that couldn't be found anywhere else. I and my…
ADVANCE PLANNING-

CEO Founder