About Us
Since our foundation in 2009, Vrinsoft have been delivering major software development solutions by combining the technological expertise of 100+ experienced IT professionals, business domain expertise and validated approaches. We leverage our extensive knowledge base to generate solutions that accommodate our client's business needs and budget prospect. Whether you need the very best experts in the industry or a team with myriad technology skills and domain expertise, we have a team of 100+ IT professionals.
We are a team of experts that believe in the ground-breaking power of technology where we merge our allegiance, our calibre to make software for businesses who wants to be efficient and productive. Big project initiatives can be demanding – be to it the resources or adversity, however, we have been building goal oriented applications and software for companies for more than 10 years and our experience is what gives us the confidence and insight to promise our clients with solutions that are best in the industry.
We have always aimed to be a reliable technical and development partner and have been successful in associating with more than 5000 great established businesses and start-ups entrepreneurs.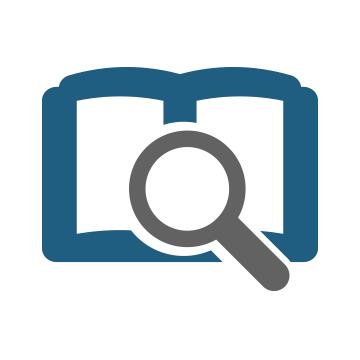 Research
For every project we undertake, we study every client's project conditions methodically and depending upon the requirements we employ a team of dedicated business analysts to evaluate and comprehend clients' particular ideas and needs. Also, we conduct a thorough market research as well as research their target audience. Based on the client's specific requirements, our professionals will lead the clients through every phase of development as well as provide rational guidance on technology.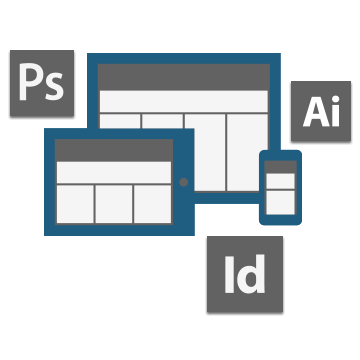 Design
We provide our clients with web design solutions that add genuine value to their business because we believe that our client's success is our success. Our priorities are not just focused on providing professional services and solutions but to being a reliable technology partner which is dedicated to handling and supporting clients with their business needs.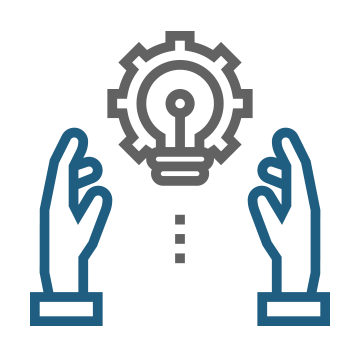 Build
Our team specializes in creating and executing top-notch software solutions for businesses that expect to scale and create an exceptional presence in their competitive niche markets. We strive to deliver paramount value to our clients to help them thrive in the dynamic business world and our principal business values are based on the realization that our success is bound to our client's success.

Porsche Brighton
CEO Founder
The app was very well developed and the quality of work was brilliant. I would recommend them for iOS app development as the developing team delivered high-level code. They developed my app according to the specification and within the deadline.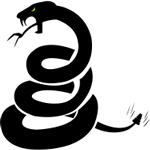 Prattlesnake-App
CEO Founder
Thank you Vrinsoft for a job well done. I am happy with my decision of hiring Vrinsoft for my app development project. They worked closely with me throughout the whole app development process by paying attention to detail, delivered it on time and within budget.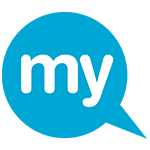 My Business Mate
CEO Founder
I would definitely recommend Vrinsoft services to my friends and business affiliates as their quality of work, approach and dedication towards my app project was beyond what I expected. Will look forward to working with them on my future projects.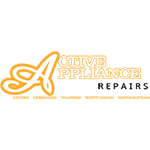 ACTIVEAPPLIANCEREPAIR
CEO Founder
Our company needed a development partner that could deliver our project on time without compromising on the quality. Well, these people were like a dream come true. They took our ideas and converted them into super functional website. Very pleased with the team and their work and would continue to work with them on future projects.

Highly appreciate the excellent work and customer-centric services. I and my team are very impressed by the app's performance and have received nothing but positive reviews. The team at Vrinsoft were very attentive and paid attention to every minute detail of the application. Would surely love to work with them again!

The entire team at Vrinsoft have done n outstanding job for Brillen.de. Their dedication, work ethics and commitment has impressed me greatly. We wanted out-of-the-box designs for Brillen.de and they didn't disappoint us – be it the visual appearance or the functionality they met and exceeded our expectations. We look forward to working them in the near future.

BDS MECHANISM
CEO Founder
Exceptional work, they are undoubtedly a great software and app development company. Vrinsoft has a powerhouse team with great project managers, designers, and developers, who are competent and dedicated and know what they are doing. They are reliable and experienced and they didn't disappoint me like the company I previously worked with did.

Before I worked with Vrinsoft Team, the thought of outsourcing my app development project seemed scary. But after my affiliation with this amazing team, I understood the value of outsourcing. The app development results were par excellence and delivered timely.

I would like to thank Vrinsoft for their exceptional service and assistance through this project. I and my team are happy with the final outcome and appreciate all the hard work and extra effort you put into the project. It was really a pleasure to work with you guys. Thank you!

ADVANCE PLANNING
CEO Founder
Vrinsoft is equivalent to consistency and quality service. The team always showed as positive attitude, intuitiveness and a level of professionalism that couldn't be found anywhere else. I and my team would continue to work with this amazing team and would recommend their services to others.

CHAUFFEUR CONNECT SUMMON
CEO Founder
It has been a great experience working with the entire team at Vrinsoft. These people listened to my project requirements and delivered concisely. They were very attentive when understanding my project requirements and were willing to make any reconsideration related to the project's requirements. All in all, an amazing team of dedicated and talented people who work solely for customer's satisfaction. Thank you Vrinsoft, we would love to…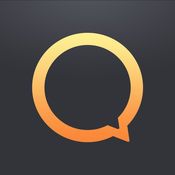 It was really a great experience working with Vrinsoft. When I and the team started working I didn't have a clear idea about how my app would turn out. But the team assured me that they understand my vision and were very forthcoming from the very start to the end of my app development.

ONE TOUCH PROTECT
CEO Founder
We have been working with Vrinsoft for the past several months and are really happy with their work approach and support they have provided us. The team is dedicated and is responsive whenever I had any issue with my software. I would definitely work with Vrinsoft team again and strongly recommend their work.

PAYLOAD PARCLE
CEO Founder
We needed a website and a mobile application that was user-friendly and simple yet engaging. The final outcome looks excellent and we can't thank the team enough for their understanding and assistance. We have got great reviews for our app and website and are very pleased the quality product and services.

Vrinsoft team are a true expert when it comes to website development. I really appreciate the timely deliverables of my website. I am very happy with the service and assistance provided by the team. Thanks once again!

We knew from the very start that our project was a complex one! But what surprised us the most was the dedication, hard work, and understanding shown by this amazing team of people. It was indeed noteworthy. They diligently worked to meet the project specifications and were patient and focused throughout the entire project development. These people are highly reliable and I would not hesitate in recommending them to others.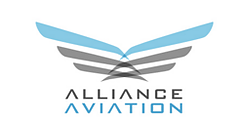 ALLIANCE TRAINING
CEO Founder
My experience and journey of working with Vrinsoft for Alliance-Training has been nothing but commendable and extraordinary. I am very impressed with the commitment and dedication of the team. Highly appreciate their work.

Vrinsoft has consistently delivered incredible results in developing a simple yet advanced website. Their technical insights and flexibility is what makes this company the best in the industry. I would highly recommend Vrinsoft for any kind of website development.
Awards & Recognition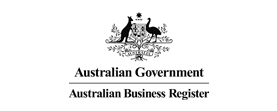 (ABR) Australian Government Registered Company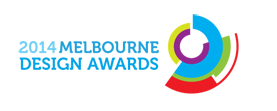 2014 Melbourne Design Awards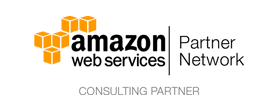 Amazon Web Services - Partner Network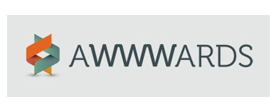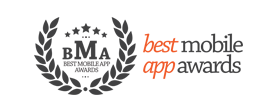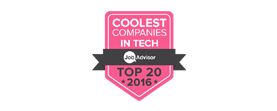 Coolest Companies in Tech Awards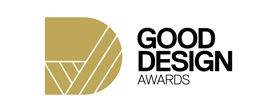 Confidentiality
Confidentiality of the client's data is our utmost priority. We take adequate measures against the risks of security. We believe that, the security of confidential and sensitive data is the key to maintain long term relationships with the clients.The Client's IPs are totally safe during the project execution. We mean our commitments to the clients and never do any compromise on it.
The NDA(Non Disclosure Agreement) is a contract proprietary information agreement for the parties who share confidential, secret information. The NDA contains discussion on clear and precise topics with no complexities. We also go through the NDA to believe each other.
What type of business data will be collected
The motive and justification of data
How and when it will used
The possibilities of risk like data loss, unofficial interference
Considering safety measures
Employees are not allowed to open any sensitive data collected from the clients.
Employees have to sign proprietary information and inventions agreement.
Directly or indirectly employees can not disclose any proprietary information outside the company premises and project team.
Employees cannot engage with the other business during their employment period.
After termination with the company employees cannot use any unfair competitive data.
IP exchange between projects is strictly prohibited.
All projects have separate and dedicated resources which preserves the client's data from unauthorised access.
There is a separate physical location and LAN for a particular client's project team.
We put all sensitive data in the encrypted form to save them from attackers.
Data backups on regular basis to make the latest data always available.
Firewalls are installed for the network security
Regular interaction with software vendors for the latest updated versions.
No unauthorised user can enter the premises. Even employees are also authorise with respect to their departments only.
Continuous scanning to detect and remove the virus threats.
Log files are maintained for the records.
Strict selection process of staff allow us to hire efficient, stable and highly professional team.
Development centre is totally secured and restricted to access the sensitive resources.
Electronic and biometric security systems, fire alarms are there to ensure safety.
Secured communication mediums for employees and outsiders.